What to expect
In one-on-one nutritional counseling visits, Anisa will help you reach your health goals by evaluating your diet and health history and providing nutrition solutions with a food-first approach. Anisa will spend between 45-60 minutes in your first visit. Best outcomes occur when you work together in regular weekly or bi-weekly visits to begin with. You can expect to have individualized meal recommendations based on your individual nutritional needs.
How can nutrition help?
Many modern day diseases and conditions can be improved by diet. Living with these conditions can dampen your quality of life. Anisa wants to help you enjoy life as much as possible by treating the root cause of your health problems.
manage conditions
Overweight/obesity

Heart disease

Type 2 Diabetes/Blood sugar abnormalities

Digestive conditions

Irritable bowel syndrome (IBS)

Inflammatory bowel disease (IBD)- Crohns and Colitis

Autoimmune conditions

Celiac, Hashimotos, Graves, Type 1 Diabetes, Lupus, RA, etc.

Rheumatic diseases

Lyme, Rheumatoid Arthritis, etc.

Mental health conditions

Eating Disorders, ADD/ADHD, Depression, Anxiety
Optimize
Digestive health

Hunger and Satiety cues (eliminate cravings!)

Energy stabilization

Fertility

Physical performance

Pregnancy

Physique
Nutrition services are covered by most insurances, see if I take yours:
Premera, Lifewise, Blue Cross/Blue Shield, Regence, Cigna, First Choice Health, (Aetna coming soon)
Not local? No problem.
Anisa is now offering online nutrition visits done via Skype! The same cash rate will apply. Some insurances may cover online sessions, see if yours does!
Kitchen Coaching
Learn to cook in the comfort of your own home
Are you hesitant to get in the kitchen? Do you resort to mainly frozen or prepared foods because you lack the necessary preparation skills needed to make a decent meal? Not to worry! Anisa can come to your home and teach you the basic food prep skills and techniques needed to make easy, quality meals that you can't wait to eat! So your individualized dietary needs can best be met, all clients are required to first undergo an in-office nutrition assessment prior to scheduling a pantry cleanup and 90-minute cooking demonstration.
Anisa is also available to teach healthy cooking classes to groups, school classes, or workplaces. Please email for details!
Grocery Store Tours
One of the first steps to making changes in the kitchen is choosing the right foods at the grocery store. That's why Anisa provides the option to accompany you on a personal grocery store tour. A tour is given, if desired, some time after the first office visit so it can be individualized to each patient. In this tour, Anisa will teach you how to read nutrition labels, how to avoid being fooled by packaging, how to navigate the store, and strategies to choose the best foods for you. Each tour is 45 minutes long. Together, the location is decided. You can even bring your weekly shopping list and hit two birds with one stone! A 45-minute tour is $80, paid before the tour begins.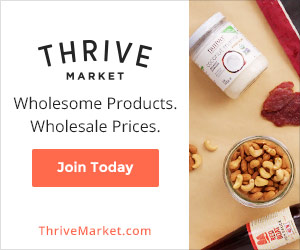 Grocery Store Locations:
Issaquah
Safeway (Highlands or Gilman)

Trader Joes (Gilman)

PCC (Pickering Place)

Costco (Pickering Place)

Front Street Market